Boxon Group
From local box factory in Ramlösa south of Helsingborg, Sweden, to a packaging and labelling company with presence and customers in several European countries and a rapidly growing business in China. This is Boxon's just over eighty years summed up in one sentence.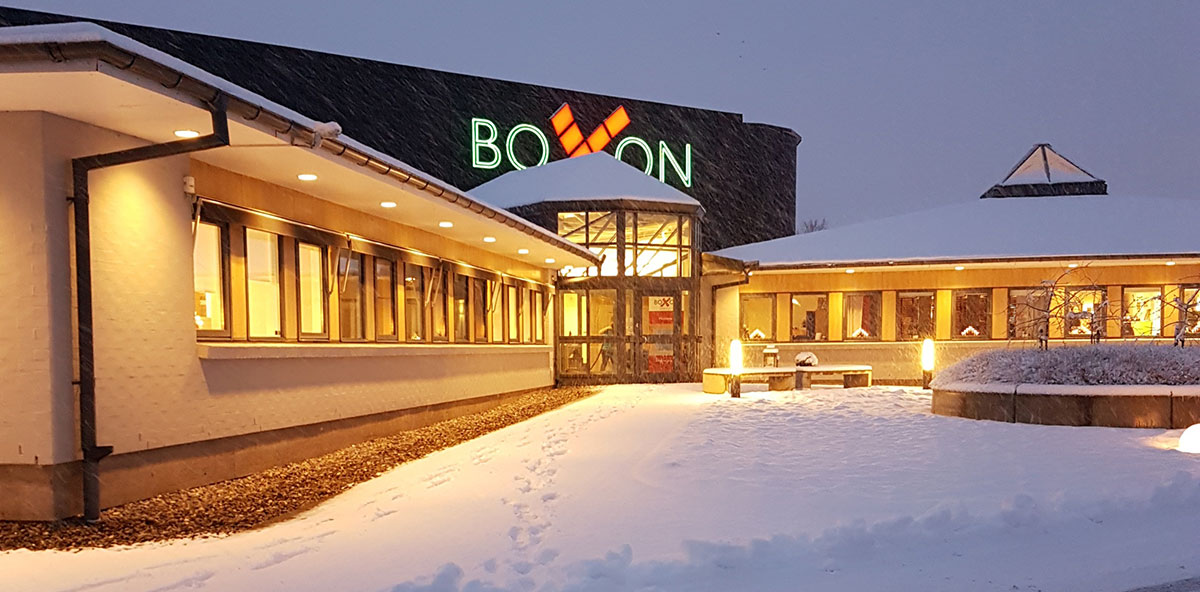 Boxon Headquarter, winter 2017, Helsingborg, Sweden​
Boxon has developed into a global packaging company, offering comprehensive packaging solutions which save customers' costs while reducing the impact on the environment. We are today approx. 280 employees, with a turnover of 1,3 billion SEK, offices in 7 countries and headquarter in Helsingborg, Sweden.
Get in contact
Please contact us if you have any questions or concerns, and we'll get back to you as soon as possible. Don't forget to sign up for our newsletter to get the latest news from Boxon.