2021-02-09
New CEO to Boxon Group
PRESSRELEASE, 9th of February 2021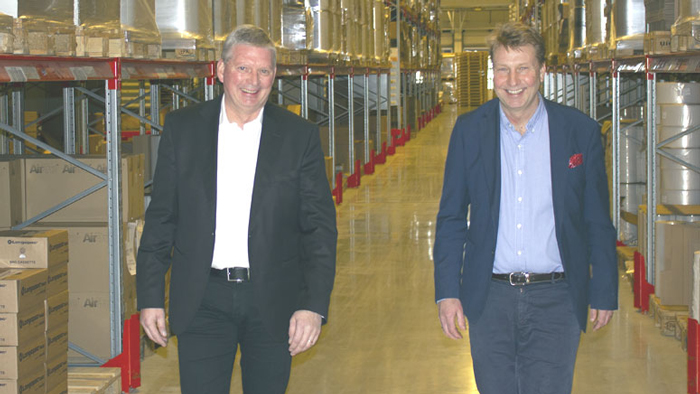 We are pleased to announce that Christer Rapp has been appointed as new Chief Executive Officer (CEO) at Boxon Group. Christer started 1st of February and come most recently from Windoor/Sunparadise where he with great success worked as CEO for the Nordic companies.
"I am very proud to present Christer Rapp as our new CEO. With his high level of competence and long experience of running and developing companies, Christer has the right profile to make Boxon the most innovative business partner in the packaging industry. Boxon has high growth in the seven markets in which we are established, and we look very positively to the future. We will continue to build Boxon with a clear foundation in our values and corporate culture. Christer adds competence and experience that becomes valuable for Boxon and our customers.", says Anders Yllfors, resigned CEO of Boxon.
Christer Rapp has previously held senior positions in other major companies such as Lindab, Ahlsell and most recently as CEO of Windoor / Sunparadise, where he was involved in accomplishing a successful strategic implementation. In previous companies, the main focus has been on developing and refining well-functioning operations to perform even better.
"It feels very good to join a value-driven and international company like Boxon. We have great opportunities to broaden our customer offer and continue to work with complete solutions to add more value to our customers. Of course, we will also continue our work on the CSR strategy to ensure that we can offer the most sustainable products and solutions on the market. I look forward to further develop Boxon together with our employees, customers and partners around the world", says Christer Rapp, new CEO of Boxon.
Anders Yllfors resign as CEO and will continue to serve as Chairman of the Board, which creates good continuity.
For more information:
Anders Yllfors, Chairman of the Board
anders.yllfors@boxon.com, +46 70606 8771
Christer Rapp, CEO
christer.rapp@boxon.com, +46 70190 1288