2016-05-28
Science within Carton
Carton is used frequently in our daily lives. In addition to its functionality of product protection and ease of storage and transportation, the design also plays a role in marketing. So how was carton invented? And which type of carton gives the most effective product protection? Let's open the box together.
A carton is a box or container usually made of paperboard and sometimes of corrugated fiberboard. Paperboard carton is used for packaging of non-breakable products, like milk boxes, with printed surface, and easy storage. Corrugated fiberboard carton is a kind of rigid container made of a material consisting of a fluted corrugated sheet and with one or two flat linerboards. It has better impact resistance than the paperboard. The corrugated fiberboard is commonly used in packaging and transportation of fragile products, machines, and bulk products. In addition it is environment-friendly.
But did you know that the first corrugated paper was used as a top-hat liner? Corrugated (also called pleated) paper was patented in England in 1856, and used as a liner for tall hats, in order to maintain the shape of the hat, and provide a  breathable and absorbent effect. Since the beginning of the 19th century, corrugated paper has been used to make carton. First corrugated paper carton appeared in the United States in 1907. The wooden container and other transport packaging have been replaced gradually after the advent of the double-wall corrugated board at 1920. With its superior performance, corrugated fiberboard carton has become the main transport packaging. During World War II, 80% of transport packaging container was corrugated fiberboard carton.


In addition to the quality of paper, the decisive factor of corrugated fiberboard performance is the flute shape of corrugated sheet. There are 3 kinds of flute shape – V-shaped, U-shaped and UV shaped.

U-shaped flute board: has big paste area, firmly bonded, with certain flexibility. This board is stronger, but has poorer cushioning affect compared to the V-shaped flute board.


V-shaped flute board: high flat crush value, but use less adhesive and corrugated paper. But V-shaped flute board has poor cushioning affect. This Board could not restore after press or impact. 


UV-shaped flute board: maintain the high flat crush value of V-shaped flute, but has also   high adhesive strength as U-shaped flute, with the same flexibility.
It is clear that UV-shaped flute board combined with the advantages of V-shaped and U-shaped flute board, has better overall performance. All corrugated carton that Boxon supplies are made of UV-shaped flute board.



Boxon's business started 80 years ago with simple boxes. Now Boxon provides a wide range of packaging material and solutions including boxes, cartons, postal packaging, cushioning solutions, sealing, pallet handling, goods labeling, big bags, as well all special products such as anti-static and anti-rust solutions. We also provide our customers with total packaging solutions where we construct and design unique boxes and help our customers to optimize the packaging flow. Our focus is to improve our customers' profitability. 


At Boxon we focus on quality and value. Each carton provided by Boxon has been through rigorous tests, including box compression tests, edge crush tests, strength and puncture tests, as well as Cobb tests. For customers seeking unique solutions we are able to develop and test the products according to requirements.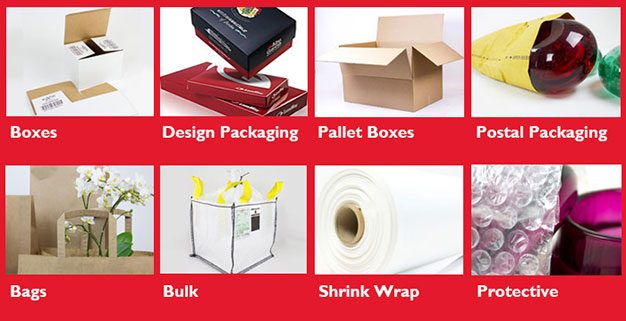 Get in contact
Please contact us if you have any questions or concerns, and we'll get back to you as soon as possible. Don't forget to sign up for our newsletter to get the latest news from Boxon.