Contact
Shanghai
Suzhou
Ningbo
Chengdu
Zhangjiakou
Tianjin
Shenyang
Shanghai
China Headquarter Shanghai City
Address: Room 702, Building B, Oriental Guoxin Plaza, No. 388 North Fuquan Road, 200335, Shanghai, China.
Telephone:400 189 9556
Email: sales.asia@boxon.com
Suzhou
Ningbo
Chengdu
Zhangjiakou
Tianjin
Shenyang
WeChat
Follow us on WeChat: boxonchina, or scan the QR code to get latest packaging update and interact with us!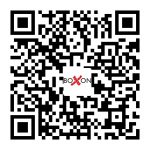 Leave a message
Please fill in this form below and send it to us. We would be very glad to get in touch with you.