Packing Training and Development
Pack it right and pack it light? You might think there's only one right way to pack, but there are actually many different aspects to consider – cost efficiency, ergonomics, functionality, correct appearance and reduced complaints/claims.
Packaging training
Boxon can provide packaging training that focuses on your specific workplace needs. Training will be completely adapted to the materials and tools you use, packing location, design etc. Practical and concrete examples increase awareness that packing the company's products in the right way is an important task.
In addition to packaging training sessions, we also offer customized packing instructions, adapted for the material and specific product to be packed. A clear packing instruction can facilitate the packaging process and make it both more easy and effective, and in the same time eliminate damages on the goods and delays caused by repackings.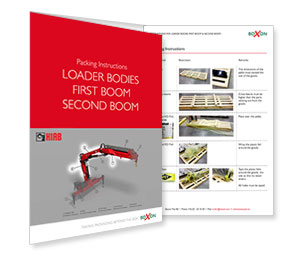 Packaging development
We work closely with our customers to continuously develop our products. Every new solution paves the way for the next. This includes everything from taking existing concepts a step further to developing an entirely new solution on demand.
If you're looking for a development or taking the next step, don't hesitate to contact us. Our sales team will happily have a talk with you to discuss alternatives and possibilities.
Get in contact
Please contact us if you have any questions or concerns, and we'll get back to you as soon as possible. Don't forget to sign up for our newsletter to get the latest news from Boxon.