Banner Machines
We offer high quality banner machines from world leading ATS that will make your banner process easy and effective. Our machines can be used in several situations, from simple bundling to co-packing and labeling the product.
All our Ultra Sonic banner machines are adjusted for paper or film band with strap width from 20 to 100 mm. They weld the band with ultrasonic or cold welding.
We also offer customized banner machines. Contact us today and we'll tell you more!
Jumbo dispenser
The Jumbo dispenser is a motor driven add-on for ATS MS 420-S that is used for large rolls of strapping material. This means that you'll gain increased capacity but also lower cost for your strapping material.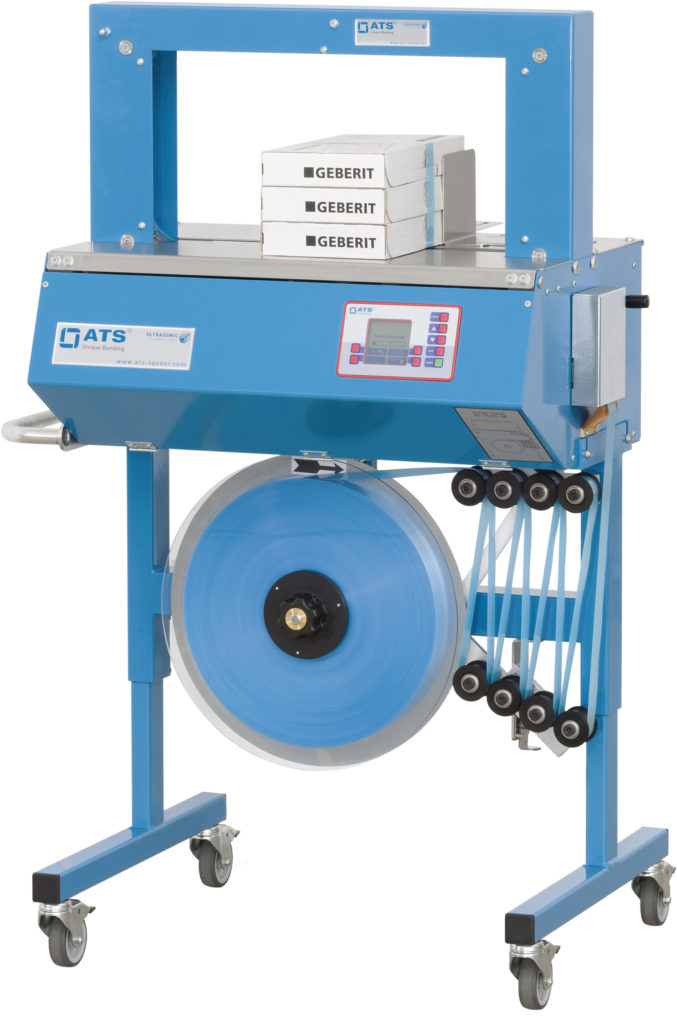 Get in contact
Please contact us if you have any questions or concerns, and we'll get back to you as soon as possible. Don't forget to sign up for our newsletter to get the latest news from Boxon.