2013-04-01
An evening of "packaging talk"
We invite you to join us for the evening of packaging talk".

 This is an opportunity to meet interesting people within the packaging area. We will talk about branding connected to packaging and the exciting field of marking and traceability.
"Your Packaging Reflects Your Brand"
Special guest and speaker: Christophe Dolhem
He will give his view on branding and packaging.
Christophe Dolhem is CEO and Creative Director of Dolhem Design. He has worked with a large number of prominent clients, such as Koeningsegg and SEB.
Recently he won the award Succelful Design Awards China. His company has been operating in Shanghai for the past three years. Read more at www.dolhemdesign.cn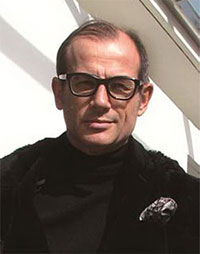 Event info
Date: 2013-05-24 

Place: Urbn Hotels 183 Jiaozhou Road Shanghai (Near West Beijing Road).

Metro station: Jing An Temple

Time: 7.30 pm – 10.30 pm 

Dress code: Smart casual

RSVP: 15th of May
Appetizers, drinks, music and surprises for you!
We are looking forward to meeting you at Urbn Hotel May 24th.
You are welcome to bring a colleague or associate to the event, fill out the registration form below. (Limited number of attendances).
Get in contact
Please contact us if you have any questions or concerns, and we'll get back to you as soon as possible. Don't forget to sign up for our newsletter to get the latest news from Boxon.