2023-03-23
Boxon Has Signed a Letter of Intent on Negative Emissions with Öresundskraft
Boxon has signed a letter of intent with Swedish energy company Öresundskraft to purchase 1,000 tons of negative carbon dioxide emissions annually.  This means that Boxon can compensate for climate emissions that are difficult to remove in other ways.
Öresundskraft is the energy company in northwestern Skåne Sweden. It is owned by the City of Helsingborg with a product palette of electricity, district heating, biogas, district cooling and energy services.
Öresundskraft has been testing different technologies of carbon capture at Filbornaverket in Helsingborg Sweden with the goal of having a full-scale Carbon Capture and Storage (CCS) plant in place by 2027, which can collect up to 210,000 tons of carbon dioxide each year. This would enable Öresundskraft to offer negative emissions. Negative emissions can be used to compensate for climate emissions that are difficult to remove in any other way.
What are negative emissions?
In order to meet the long-term climate goals, there is a need to not only reduce the emission of harmful greenhouse gases into the air, but actively work to remove the excess carbon dioxide (CO2) currently in the atmosphere, and the CO2 that will continue to be emitted as economies work to decarbonise. This is called Carbon Dioxide Removal. As it is the opposite of emissions, these practices or technologies are often described as achieving "negative emissions".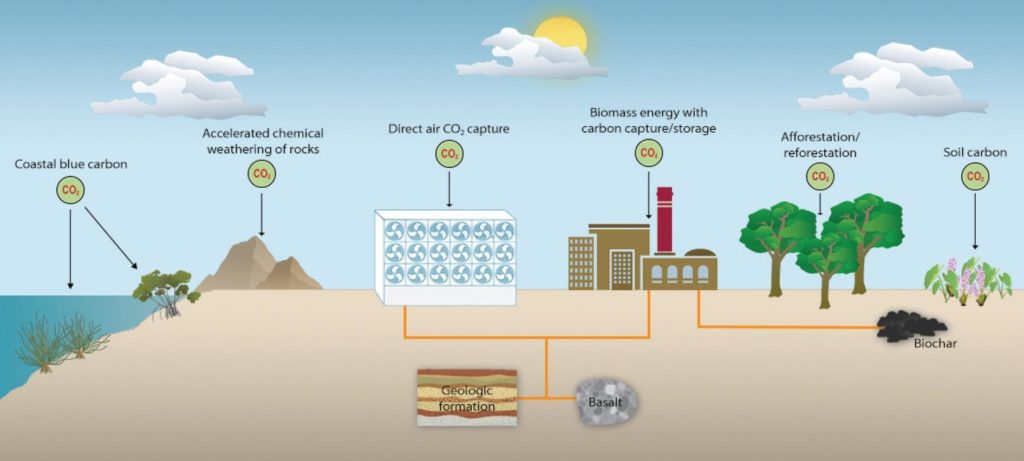 One of the negative emissions technologies is to remove CO2 to plants, soils, wetlands, and oceans through photosynthesis. Another negative emission option is to remove CO2 from the air using a chemical process and then pump it into more than 2,500 feet down wells into geological formations like used-up oil and gas reservoirs, as well as formations that contain unusable, salty water. Some experts predicted that if the technologies could be broken through, the negative emissions can even cover the current global carbon emissions.
Boxon work closely with Öresundskraft towards the climate goals
"We have done this as we consider CCS to be a complement to other emission-reducing initiatives, such as energy efficiency improvements and reduced use of fossil energy," says Ann-Sofie Gunnarsson, Head of Sustainability at Boxon.
"We have an ambitious sustainability agenda and, through close collaboration with Öresundskraft, we can contribute to achieving the climate goals in Helsingborg, Sweden, and internationally," she adds.
"The letter of intent with Boxon is one of several that shows that our customers share our belief that we can reach the climate goals if we work together to capture carbon dioxide from our emissions. The broad support for our investment is very gratifying and we welcome more people to join us on the journey towards net zero emissions," says Soraya Axelsson, Commercial Manager for CCS at Öresundskraft.