2023-04-12
Boxon Releases 2022 Sustainability Report
Boxon Group has recently released its 2022 Sustainability Report, highlighting the company's sustainable development accomplishments in environmental, social, and corporate governance.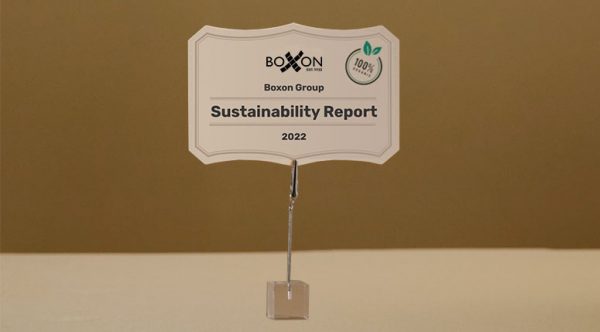 The report indicates that 2022 was a year of significant challenges and important actions in meeting the company's long-term sustainability agenda. Despite the ongoing effects of the pandemic, Boxon Group made great efforts to support its customers with sustainable packaging solutions. The company's sales turnover increased by 29% from 2021, surpassing previous highs, while simultaneously reducing CO₂ emissions by 21%.
In 2022, Boxon Group set science-based sustainability objectives, committing to reaching Net Zero by 2040. A new sustainability strategy was developed with three key pillars: Sustainable Packaging Solutions, Climate & Circular, and Fair & Equal. These pillars will amplify our long-term sustainability goals and serve as the basis for Boxon Group's roadmap towards achieving its 2030 targets which include a 50% absolute reduction in CO₂ emissions.
Pia Jeppsson, Chief Executive Officer, and Ann-Sofie Gunnarsson, Chief Sustainability Officer at Boxon Group, stated in the report, "We continuously review our plans and increase our level of ambition wherever possible. Boxon relies on our entrepreneurial culture and learns as we progress – alone or in collaboration with customers and partners. There is no time to wait for the perfect solution."
Sustainable packaging solutions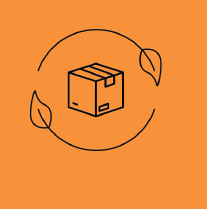 Key targets:
●  Increase the use of recycled material in packaging solutions by 30% by 2025.
●  Use only FSC certified material for fiber-based packaging material.
Key Progress:
●  In 2022, we defined 5,000 sustainable products.
●  35% of articles are based on post-consumer recycled (PCR) material.
●  42% of fiber-based packaging is FSC certified.
Sustainability measurements on product level:
This year, significant efforts have been made to define and collect input for sustainability measurements on a product level, such as the share of recycled material, FSC certification, and CO₂ emissions.
Packaging materials
We have introduced new materials such as grass paper and bio-based polyethylene, which are produced from renewable raw materials. Boxon has banned the use of PVC in all our products, including tapes and labels.
E-commerce Bags: Paper or 100% Recycled Plastic?
In 2022, we launched a new e-commerce offer, and our customers now have two great options: an e-commerce bag made of FSC-certified paper or an e-commerce bag made of 100% post-consumer recycled plastics. But which one is better? Both have their pros and cons. Paper is renewable, and plastic is lightweight. Therefore, we need to start by considering the packaging's requirements. Will it be kept in a dry or moist environment? What are the possibilities for recycling? Is there a risk that the bag ends up in nature? Boxon can guide you to the best packaging solution.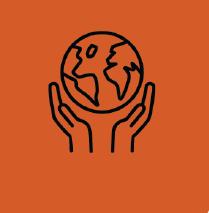 Key targets:
Boxon Group is committed to Science Based Targets and aims to reach net-zero greenhouse gas emissions by 2040 with a 50% absolute reduction in CO₂ emissions by 2030 and a 30% reduction by 2025 compared to 2019 levels.
Key Progress:
In 2022, Boxon Group achieved the following milestones:
●  4200 tons of plastic material was reused in a closed loop.
●  CO₂ emissions decreased by 21% within scopes 1, 2, and 3 compared to 2019 levels.
Installation of solar cells
In the autumn of 2022, Boxon took the first step towards producing our own renewable energy by installing 2413 square meters of solar cells on our warehouse in Helsingborg. This installation is estimated to reduce CO₂ emissions by 8-12%.
Transition to electric cars
Boxon has decided to switch all company cars to electric or hybrid cars. By the end of 2022, 36% of all vehicles had been replaced. This rate is expected to reach 60% in early spring 2023.
CO₂e Product Calculator
A CO₂e (carbon dioxide equivalent) product calculator has been developed and verified by a third-party organization, MyClimate, which is one of the main tools for mapping emissions connected to our products. We have implemented the CO₂e calculation on selected products, and by the beginning of 2023, we will cover 85% of our turnover.
Smart Design Reduced CO₂ by 38%
Boxon's core competence is to reduce material usage and increase filling rates in logistics through smart design. With the new packaging mentioned below, we have reduced material usage by approximately 35%, decreased CO₂ emissions by 38%, while also reducing costs by 40%.
Recovery service for Big Bags
Our recovery service, which collects and recycles Big Bags, is an appreciated service. 21% of the sold Big Bags are turned back into the recovery and recycling system, and our ambition is to scale this type of service to more products and customers.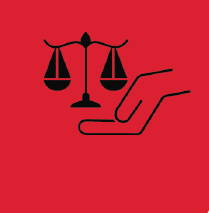 Key targets:
●  Achieve a top 1-5% rating in the EcoVadis sustainability management assessment.
●  Ensure that all our suppliers have signed the Boxon Group Supplier Code of Conduct & Requirements.
●  Ensure that all suppliers of fiber-based packaging are FSC certified.
Key progress:
●  Boxon Group achieved an EcoVadis Gold rating, placing us in the top 5% of companies.
●  100% of our suppliers have signed the Boxon Code of Conduct & Requirements.
●  22% of our fiber-based packaging suppliers are FSC certified.
●  34% of our employees are female, and 27% of them are in managerial positions or above.
Sustainable Supply Chain
The objective of our Supplier Code of Conduct & Requirements is to protect labor and human rights, promote a positive impact on the environment, secure children's rights, and ensure sound business practices.
Through yearly compliance processes and audits, we ensure the responsible sourcing of products, services, materials, and components. This is a working method that involves suppliers throughout our value chain.
In 2022, an online assessment was conducted to follow up with 121 out of 245 active suppliers. 84% of these suppliers have established environmental and labor practices as well as a policy for human rights.
"We believe that sustainable sourcing is a competitive advantage for our company. By working closely with our material and logistics partners, we can accelerate the transition towards a climate-neutral offering and more sustainable solutions," says Patrick Fernandes, VP Procurement & Supply.
EcoVadis has rated Boxon Group as Gold in sustainability
EcoVadis is a global sustainability ratings provider that evaluated Boxon on labor and human rights, environment, and sustainable supply chain. Our Gold rating places us in the top 5% of 100,000 evaluated companies from over 200 industries and 175 countries.
Social Engagement and Community Activities
Boxon makes annual contributions to organizations that work on some of the sustainability challenges that the world faces.
●  UNICEF
Donated 5000 euros to help children in need of humanitarian assistance.
●  Team Rynkeby
Gold sponsor of the non-profit organization Team Rynkeby. The project raises money for children with cancer and their families through a yearly bicycle event across Europe.
●  OV Helsingborg and Helsingborg IF
OV Helsingborg and Helsingborg IF organize sports camps every year with the purpose of bringing children from different local communities and with different abilities together through sports. They have reached out to over 7000 children so far.
As a member of the United Nations (UN) Global Compact, Boxon Group adheres to the 10 principles of the UN Global Compact to achieve the climate and Sustainable Development Goals. Our achievements confirm that we are moving in the right direction and encourage us to keep moving forward.
For more information, please refer to the complete report available here.