Automotive SKD/CKD Packaging
Are you facing these challenges?

Have a large variety of spare parts and various packaging lead to high logistic cost
The lack of the holistic view of packaging results in low efficiency of transport load and warehousing so that the cost of transport and warehousing is inevitably high.

High communication and management cost due to the large number of packaging suppliers
Various packaging suppliers means higher supplier management cost when it comes to packaging material selection, quality control, adjustment, communication, etc.

Large loss happens in transit due to long distance and damage of packaging
Auto spare part suppliers and OEMs locate in different regions and countries. Long transport distance leads to higher risk of cargo loss.                       
How do we help automotive OEMs and spare part suppliers?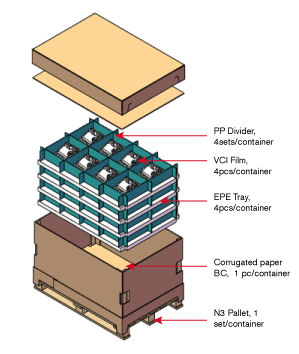 Ease off your work for packaging
We offer a full range of packaging materials and make the optimal packaging solutions with the most suitable materials according to your product feature, transport mode and production lines, etc. You save a great deal of hassle of managing so many packaging suppliers.
Enhance the safety in transit
Our packaging engineers analyze the products and logistic chain and utilize their rich experience and knowledge to design suitable packaging solutions and conduct necessary packaging tests, so that the goods are safely transported to the destination through long distance.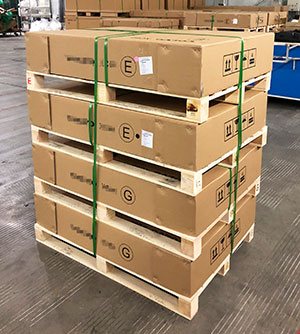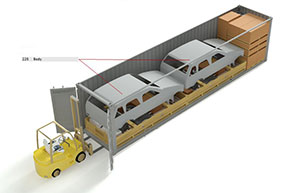 Save logistic cost
By offering fully integrated packaging solutions we can save total logistic cost for customers, e.g. through packaging standardizing we increase the loading rate of containers and trucks, the quantities of goods per pallet and warehousing efficiency. As a result the cost for transport and warehousing is greatly saved.
Boxon – Your Packaging Partner
We offer integrated packaging solutions and save total cost of supply chain for you