Boxon
>
News
>
Boxon Installs Solar Cells, Expected to Provide 450,000 kWh Of Electricity Annually and Reduce Carbon Emissions By 8% To 12%
2023-03-24
Boxon Installs Solar Cells, Expected to Provide 450,000 kWh Of Electricity Annually and Reduce Carbon Emissions By 8% To 12%
This month, Boxon announced to begin the installation of solar cells at its central warehouse in Helsingborg, Sweden, which is another step towards achieving our sustainability goals by 2030. The solar cells cover an area of 2,400 square meters and are expected to provide approximately 450,000 kWh of electricity to the company each year, equivalent to reducing carbon emissions by about 8% to 12% annually.
The solar cells project began in 2022 and is scheduled to be operational by the end of March 2023. The design, installation, commissioning, and maintenance of the solar panels are all being handled by Öresundskraft. Boxon previously partnered with Öresundskraft to install electric vehicle charging stations which will now be connected to the solar panel system.
Ann-Sophie Gunnarsson, Head of Sustainability at Boxon, said, " Electricity generation from solar cells requires no fuel and produces no greenhouse gas emissions, so for us it is an obvious choice to install solar cells in the offices and warehouses wherever we have the opportunity. This is an important part of achieving our climate goals."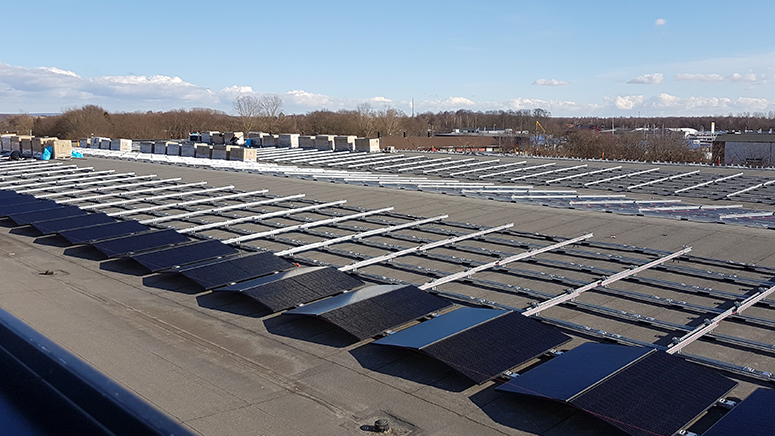 Boxon is committed to providing innovative and sustainable packaging solutions. In recent years, the company has implemented several sustainable development initiatives, including the development of sustainable packaging such as rPET bags, rPET tape, carbon-neutral stretch film, etc., providing FSC certified packaging, and increasing the proportion of recycled materials in raw materials. Boxon also publishes sustainability progress report annually.
The installation of solar cells will help Boxon further fulfill its social responsibility and sustainable commitments. We look forward to exploring and making more breakthroughs in sustainable development in the future to make more contribution to the planet.